A woman 70+, wanted to go for vacation one day later. Suddenly she was suffering from servier Kneepain with inflammation, so that she was not able to move anymore without pain - Level 9-10.
She received a  TAO Calligraphy Master Healer blessing where I wrote the Symbol "TAO" directly on her knee. After 5 minutes, the heat in the knee turned into normal. The pain still remained. I continued to write the TAO Calligraphy remotely for her.
On the next morning she was able to walk with a little pain. During the next days she received once a day the TAO Calligraphy Blessing, so that she was able to walk without pain and inflammation. She was able to participate all the sightseeing tours, which were planned for the vacation. 
***
I'm very greateful to Master Sha and the TAO that this incredible treasure are taught in this days to help people to reduce their suffering. I can't thank Master Sha and the TAO enough, that I was able to transmit heavens healing power through a TAO Calligraphy.
***
TAO Calligraphy can transform more than our physical health. I'm deeply honored to serve anyone suffering from discomfort in their mind, emotions, relationships and more to bring well-being, peace, happiness and faith instead.
Contact me privately and I'm delighted to offer you this service. 
I love you all and and happy to support you on your healing journey.
Love and Light to all of you
Sabine-Vistara Hofmann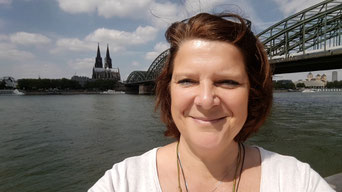 Sabine Vistara Hofmann
TAO Wellness Center
Germaniastraße 50
51103 Köln
Germany